Fires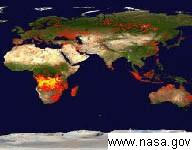 Remote Sensing Centre already in 90s initiated the study of risks of fire with the use of remote sensing data. Our research on the issues of fire concerns estimating the threat of fire, location of outbreak of the fire, burned area mapping, analysis of the fire intensity and burn severity as well as assessment of post-fire vegetation recovery. Monitoring of fire events is performed using various remotely sensed data captured in thermal, optical, infrared and microwave spectrums.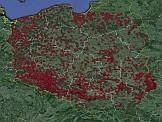 Application of remotely sensed data to the management of fires events in Poland – project funded from European Space Agency (ESA) program PECS.

The hotspot detected from space and fire extend obtained from optical and radar satellite data will be compared with the in situ data from the National Forest Fire Information System managed by the Forest Research Institution.
Read more >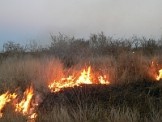 Dr Agata Hoscilo has been awarded by the Foundation for Polish Science - program POMOST (6/2012). Title of project: A novel approach to estimate fire intensity and carbon emissions over a decade of fires in Poland.
Read more >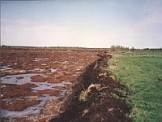 The aim of this project was to develop methods of assessment of degradation of wetland ecosystem caused by the fires that took place in
2002
in the
Biebrza Valley National Park
(BNP); one of the largest wetland areas in Europe (
NATURA2000
and
RAMSAR
site).
Read more >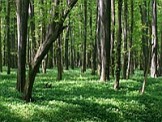 Project in cooperation with USDA Forest Service - Washington D.C., U.S.A. within Second Maria Sklodowska-Curie Fund.

Research works on preparation of the method for evaluating sanitary conditions of forests with the use of aerial and satellite images were conducted within the project.
Read more >