Calibration and Validation of Earth Observation data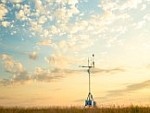 LPVP project, funded by European Space Agency, aims to
support
Proba-V
,
Sentinel-2
and
Sentinel-3
Cal/Val
activities and support activity of
ESA's Sensor Performances, Products and Algorithm (SPPA)
section, which is responsible for mission end-to-end performances assessment, algorithm evolution and Cal-Val activities.
Field campaigns measurements are being taken at wetland and agricultural areas in Poland and used for validation of derived EO remote sensing data.
Read more >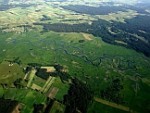 In the scope of proposed project two S-1 SM validation sites covering grassland and marshland are located in the Biebrza Wetlands (Poland). Environmental conditions between both sites vary in respect to a SM level, vegetations density and type of grass cover. This diversity will allow to evaluate the S-1 SM products across a wide range of conditions and to conduct extensive research concerning water, carbon and energy cycles within a unique wetland ecosystem.
Read more >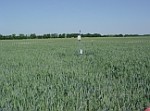 Within the frame of
Geoland2

BioPar

Core Mapping Service
, Remote Sensing Centre at IGiK in cooperation with
The French National Institute for Agricultural Research
(
INRA
) participated in validation of BioPar satellite products.
The PASTiS57° systems were mounted in Poland, at Wielkopolska agriculture field sites over followed crops: winter wheat, winter rye, spring barley, spring oat, triticale, rape, corn, sugar beet, grass and alfalfa.
Read more >