PhD Maciej Bartold
PhD Maciej Bartold is a graduate from the University of Warsaw, Faculty of Geography and Regional Studies in 2008. In 2009, he completed post-graduate study in the Military University of Technology about GIS, Photogrammetry and Remote Sensing and its implementation in national economy, country defence and environment protection. Mr Bartold joined the Institute of Geodesy and Catography in October 2009. He received a PhD degree in 2019 from the Faculty of Geography and Regional Studies of the University of Warsaw.
His researches are focused on analyzing vegetation conditions and monitoring natural disasters applying time-series of satellite images derived from Terra.MODIS, SPOT Vegetation and Proba-V missions. Mr Bartold is also involved in field data collection in order to analyze vegetation conditions over wetlands and agricultural areas in Poland.

 maciej.bartold@igik.edu.pl
orcid.org/0000-0003-1058-0304
---
Participation in research projects:
JECAM POLAND Joint Experiment of Crop Assessment and Monitoring
ESA LPVP (2016-2018) Land Products Validation and Characterisation in support to Proba-V, S-2 and S-3 missions
ESA POLWET (2015-2017) System for new space-based products for wetlands under Ramsar Convention – pilot Project for Poland supporting future GlobWetland
NCBiR Polish-Norwegian Research Programme WICLAP (2013-2016) Ecosystem stress from the combined effects of winter climate change and air pollution - how do the impacts differ between biomes?
ESA PECS CARBON (2009-2012) Study and implement remote sensing techniques for the assessment of carbon balances for different biomasses and soil moistures within various ecosystems
C1P.7847 (2010-2012) Application of microwave images for the area flooded in May and June 2010 in Poland
FP7: Geoland2 (2008-2012) Towards operational GMES Land Monitoring Core System.
---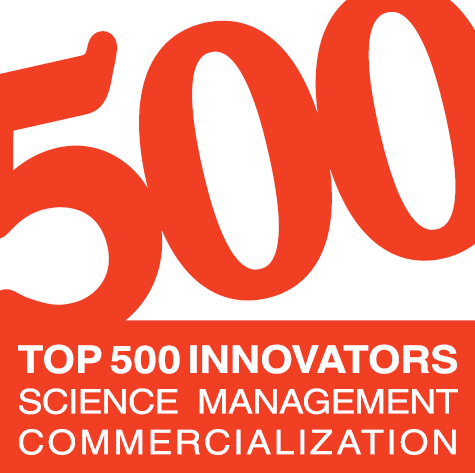 Laureate of Top 500 Innovators: Science - Management - Commercialization - programme of the Ministry of Science and Higher Education supporting innovation in science, 2013.
---
Recent publications:
Bartold M., Bochenek Z., 2019, The impact of meteorological conditions on the onset of the growing season over broad-leaved forests in northeastern Poland, Sylwan, 163 (12), pp. 997-1005. doi:10.26202/sylwan.2019044 PAPER
Šimanauskienė R., Linkevičienė R., Bartold M., Dąbrowska‐Zielińska K., Slavinskienė G., Veteikis D., Taminskas J., 2019, Peatland degradation: the relationship between raised bog hydrology and NDVI, Ecohydrology 2019, e2159. doi:10.1002/eco.2159 PAPER
Dabrowska-Zielinska K., Musial J., Malinska A., Budzynska M., Gurdak R., Kiryla W., Bartold M., Grzybowski P., 2018, Soil Moisture in the Biebrza Wetlands Retrieved from Sentinel-1 Imagery, Remote Sensing 2018, Vol. 10(12), 1979. doi:10.3390/rs10121979 PAPER
Bartold M., 2018, Determining the onset and the end of the growing season of the broad-leaved forests over Poland using long-term SPOT Vegetation and Proba-V satellite observations, Studies in Geography, Vol. 63(3), pp. 7-31. PAPER
Bochenek Z., Ziolkowski D., Bartold M., Orlowska K., Ochtyra A., 2018, Monitoring forest biodiversity and the impact of climate on forest environment using high-resolution satellite images, European Journal of Remote Sensing, Vol. 51(1), pp. 166-181. doi:10.1080/22797254.2017.1414573 PAPER
Bochenek Z., Dąbrowska-Zielińska K., Gurdak R., Niro F., Bartold M., Grzybowski P., 2017, Validation of the LAI biophysical product derived from Sentinel-2 and Proba-V images for winter wheat in western Poland, Geoinformation Issues, Vol. 9, No. 1(9), pp. 15-26. doi:10.34867/gi.2017.2 PAPER
Dabrowska-Zielinska K., Budzynska M., Tomaszewska M., Malinska A., Bartold M., Gatkowska M., Turlej K., Malek I., Turbiak K., Jaszczynski J., 2017, Modeling of net ecosystem exchange (NEE) at wetlands applying remote sensing, Water-Environment-Rural Areas, Vol. 17., No. 1(57), pp. 31-51. PAPER
Dabrowska-Zielinska K., Bartold M., Gurdak R., 2016, POLWET – System for new space-based products for wetlands under RAMSAR Convention, Geoinformation Issues, Vol. 8, No. 1(8), pp. 25-35. doi:10.34867/gi.2016.3 PAPER
Dabrowska-Zielinska K., Budzynska M., Tomaszewska M., Malinska A., Gatkowska M., Bartold M., Malek I., 2016, Assessment of Carbon Flux and Soil Moisture in Wetlands Applying Sentinel-1 Data, Remote Sensing 2016, Vol. 8(9), 756. doi:10.3390/rs8090756 PAPER
Bartold M., 2016, Development of forest cover mask to monitor the health condition of forests in Poland using long-term satellite observations, Forest Research Papers, Vol. 77(2), pp. 141–150. doi:10.1515/frp-2016-0016 PAPER
Bartold M., 2016, Cross-Comparison of vegetation index time series derived from NOAA AVHRR and SPOT VEGETATION satellite observations to identify forest cover change in Poland, Sylwan, 160(2), pp. 153-161. doi:10.26202/sylwan.2015071 PAPER
Bochenek Z., Ziolkowski D., Bartold M., 2015, Application of  NOAA AVHRR satellite images for studying various environmental and climatic conditions in Polish forests, Geoinformation Issues, Vol. 7, No. 1(7), pp. 29-37. PAPER
Budzyńska M., Dąbrowska-Zielińska K., Tomaszewska M., Bartold M., Gatkowska M., 2015, Studies on carbon exchange in grassland areas, Grassland Science in Poland, No. 18, pp. 47-58. PAPER
Dabrowska-Zielinska K., Budzynska M., Tomaszewska M., Bartold M., Gatkowska M., Malek I., Turlej K., Napiorkowska M., 2014, Monitoring Wetlands Ecosystems Using ALOS PALSAR (L-Band, HV) Supplemented by Optical Data: A Case Study of Biebrza Wetlands in Northeast Poland, Remote Sensing, Vol. 6(2), pp. 1605-1633. doi:10.3390/rs6021605 PAPER